Why is Rental Bicycle the best way to trip?
You can enjoy the sightseeing in Kyoto
without having to worry about traffic jams, buses full of tourist season, complex transfers, and traffic congestion.
Because streets of Kyoto city is like a grid, You will not get lost to get where You want to go.
Ride the bicycles, You can enjoy Kyoto like you are locals.
And you can find interesting spots for only you.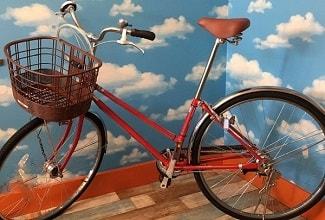 City Biycle C
¥1,000-
City Cycle C is our recommended 3-speed 27" bike come with splash guards, an auto light for night time riding, bigger basket wich is great for holding souveniers and bags.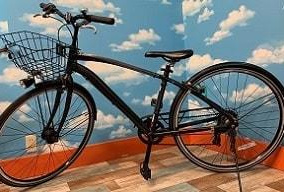 City Bicycle D
¥1,000-
City Bicycle D is 7-speed bike like cross bike, which comes with splash guards,an auto light, basket whish is great for holding souveniers and bags.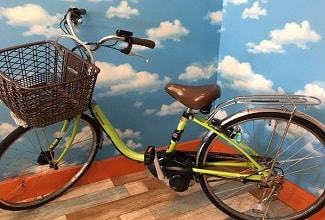 Electric-assisted Bike
¥1,850-
Nice 26" or 27" Panasonic bicycle comes with a high capacity battery. E-bikes are great for hills. Also this bike has a higher seat pole, great for taller customers.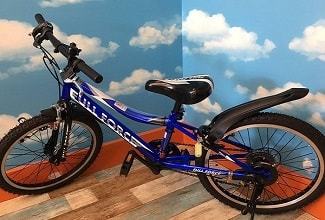 Kids Bike
¥1,000-
→
¥800-
Two types of Kinds bikes. sports type (height 120cm~), city cycle type (height 125cm~) are available.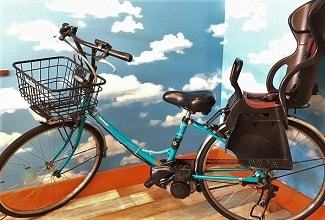 E-Bike with child seat.
¥2,300-
→
¥2,000-
Having fun Kyoto shightseeing with parent and child without tired
Deals of Rent-a-Bike in Kyoto
Get travel advices and FREE detailed map!
Need travel advice? No ploblem!
Our staff can speak English and we will give you FREE detailed map.
Futhermore you can get FREE 500ml bottle of water or FREE cotton gloves By your choice!
24h-rental service start!
We have started a rental plan that can be used for 24hours on a single day price! Our bicycle rental shop is near Kyoto station, so it is convenient to go to your accomodation and return the bikes after check out.

※Please return the bicycle between 9:30 and 18:00. Please note that you cannot return bikes when the shop is closed.
For customers comes with family, we offer discount kids bike type 1,000 yen to 800 yen!
If it is rain a little, You can enjoy trip by bicycle if you wear raincort.
Booking
Reservations are accepted by phone or booking from.
Book by phone